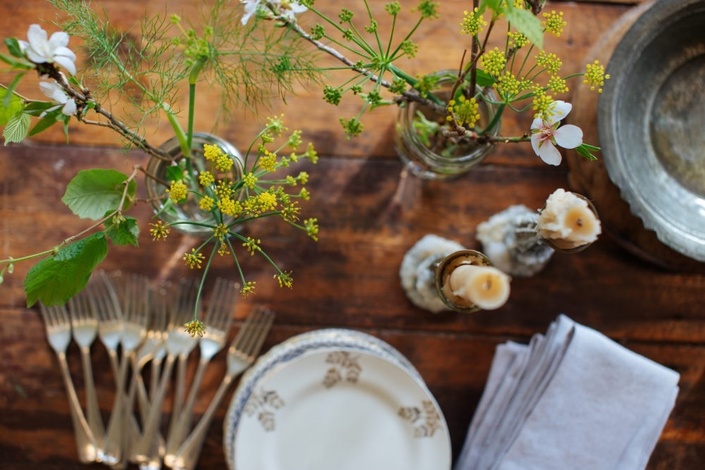 My Open Kitchen Content Camp
How to plan, create and share useful content that will convert into your business goals - a self paced course and two-day IRL workshop!
Enroll in Course
My Open Kitchen Content Camp is a practical 8-step (self-paced) e-course that will teach you how to create valuable and engaging content and share it on social media and beyond (hello newsletters!).

It's all about inviting your people to sit at your virtual kitchen table and share your world, expertise and product/or service in a way that will, I promise, build a community of advocates and local customers around what you do.
Dates
The next Content Camp will start in June 2020.
Cost
Ok. So there are a few options here. And I hope that one of them suits you!
Ecourse only $350
Ecourse and workbook $400
Ecourse, workbook and mentoring $650
The e-course; A self paced 8-week ecourse which will, in eight steps (outlined below), walk you through the setting up (or optimising) your social media platforms, a mailing list and newsletter. I will help you figure out what you are saying, what value you are offering and who you are creating content for. Then we will map out a content plan and work together on how to share, engage, monitor and adjust it. Lifetime access to the material. Access to a closed Facebook group with two weekly one hour chats (Wednesdays 8-9pm and Tuesdays 12-1pm) when I'll be online and encourage the rest of you to do the same and be available to answer questions, provide feedback and so on. I will also send you a huge A1 content planner to stick up on a door or wall and help get it done!

The workbook (value $50); All the ecourse lessons, checklists, resource lists and worksheets printed and bound together in one document that you can mark up, scribble all over and refer back to whenever you choose.
Mentoring (value $250); One hour skype or FaceTime pone call with me during the ecourse (you choose the time - but must be before the course ends). I will also send a written audit of your feeds/last two newsletters (if applicable) and provide written (via email) feedback on your content plan and five posts/newsletters.
Testimonials from previous My Open Kitchen courses

"Thank you, thank you, thank you. For creating such an interesting and rewarding course, for putting so much of your time, knowledge and skill into the course for us all to share, and for creating a supportive environment for everyone to learn. I have never done an e-course before so I was a little apprehensive about how much I would get out of the course – I needn't have worried! There are so many ideas in my head right now I think it will take some time to work out the plan ahead of me, but I am excited to start that planning. I absolutely loved the last module – it really did bring it all together for me and also allayed some of the fears I had (see above re so many ideas!)." Jen @realfood_ramble
"I have absolutely LOVED the #myopenkitchen ecourse. It's exactly what I needed to kick start my middle aged career change! For the last few years I've felt uninspired and directionless in my marketing job knowing my true dream was to start a food related journey. Sophie's course has helped me shape my vision and I have already started implementing many of the photography and social media skills covered in the modules. I've also made some great new friendships in the group who are all really supportive of each others development." Sue Kirkland,
@pleasure_on_a_plate
"Hi Sophie, I just wanted to say THANK YOU. Your e course is BRILLIANT...I can tell you I have refound my WHY and this alone has been worth it. It is determining the direction me and my little cafe are going to take, and it is influencing every decision we make." Caroline

"Thank you so much for this course. I've learnt so much more about social media and photography and how I can use these skills to tell a story. But more importantly the course has given me the space and time to think about the story I want to tell and how I want to tell it. Tracey @the_not_so_constant_gardener.

"Thank you again for a wonderful course. It has built my confidence so much, and I'm so very grateful for that alone." Vanessa.

"I thoroughly enjoyed the course; the content, pace and tone of the course made it feel as if we were having weekly catch-ups in my kitchen (with coffee and cake of course!) where we you would discuss all the essentials to making my business and social media feeds so much better. The feedback from friends and family about how much my social media has changed for the better is proof that I learnt something over the six weeks. I always credit my improvements to your course and am constantly sending them links to the course. Whilst many of my friends are not farmers/producers I do think that what you talk about resonates across so many businesses. I am also pleased that I have the opportunity to pop back into the course notes over the next six months as I seem to get something new from the content every time I revisit it." Natalie @byorafarmhouse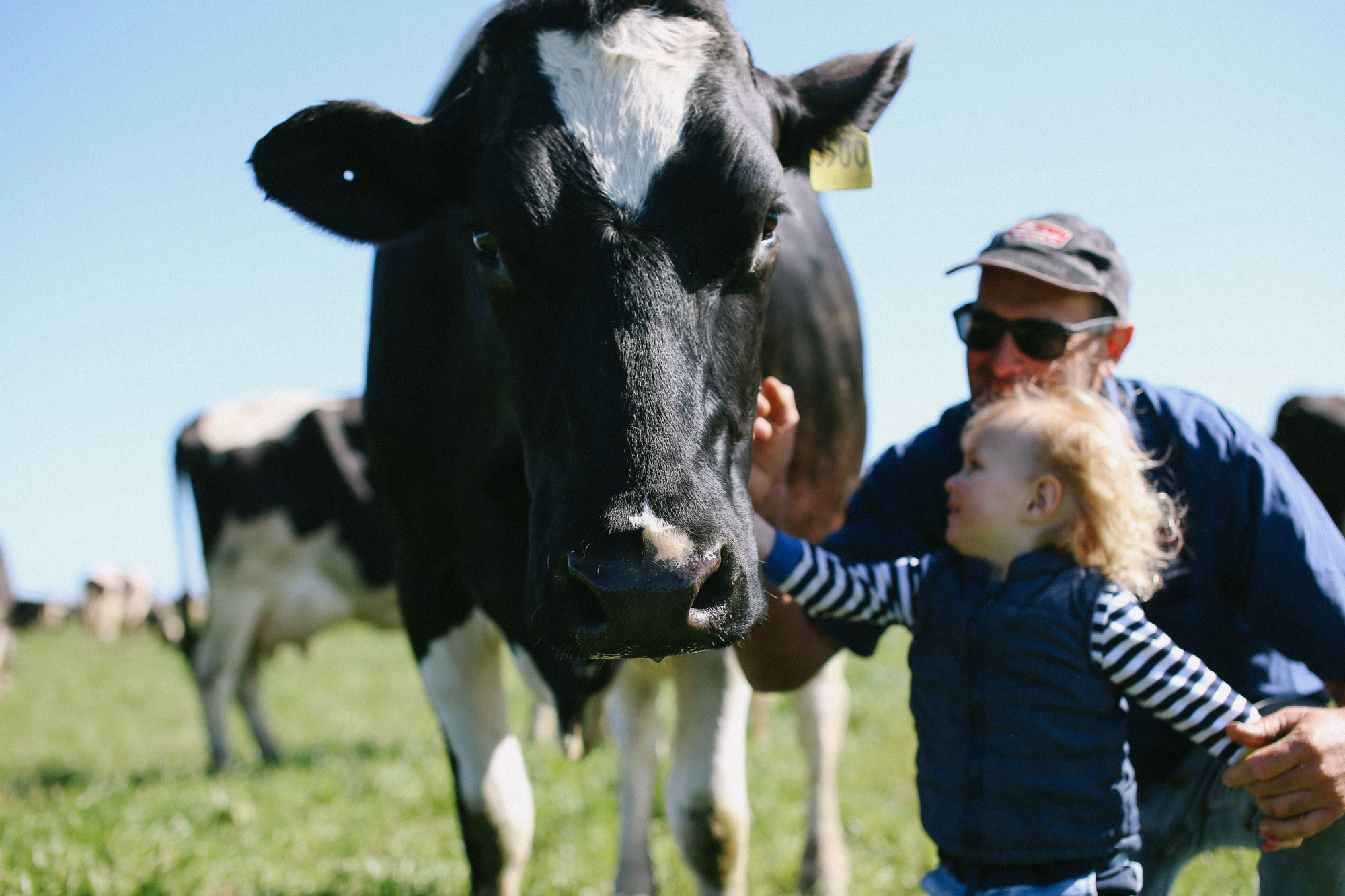 This course isn't a deep dive into algorithms, SEO and digital marketing - it's an introduction to the magical world of online community building, photography, writing about food, creating recipes that will inspire your audience to go out and find your product.It will give you confidence, skills and a nice big, friendly foodie step-up into the world of social media.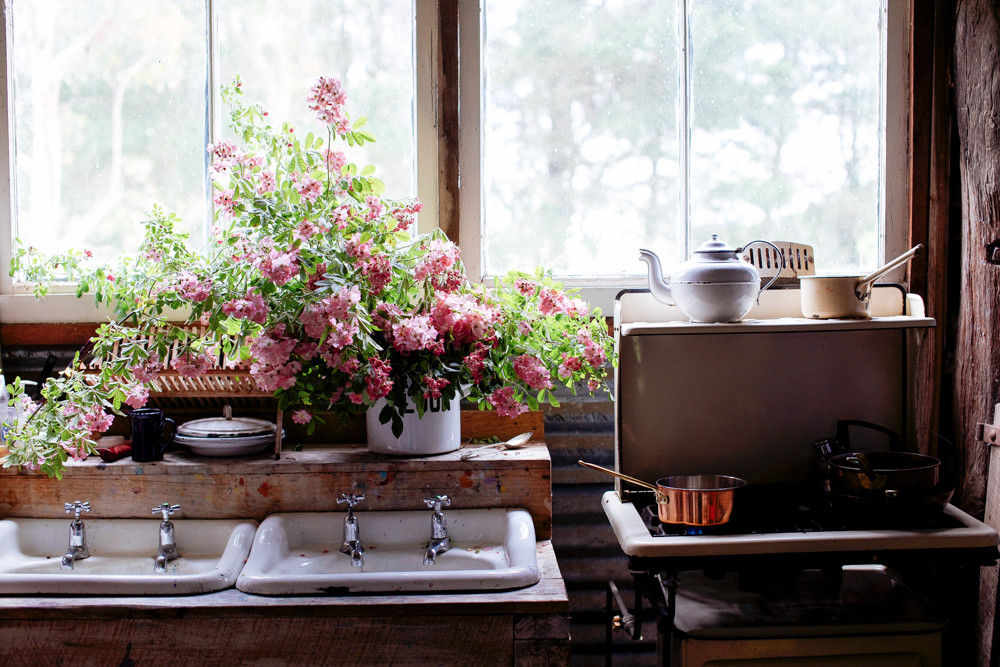 Module breakdowns
My Open Kitchen Content Camp

STEP 1 - What's your why? What do you do and why do you do it.
STEP 2- Who is your ideal audience and what problems can you solve for them?
STEP 3 - Getting your story straight - bringing step 1 and 2 together into a 'who/what/where/when/why' statement that tell us all what you do, why you do it, where and when you do it and why we should care. This statement will form the base of your profile bio, your about page and give you a nice, neat 'elevator pitch' to pull out whenever needed.
STEP 4 - Goals? What do you need to achieve with your content marketing? What are you wanting to convert this content to?
STEP 5a - Getting your ducks in a row. Setting up or optimising the right social media channel for you.
STEP 5b - Getting your ducks in a row. Setting up a newsletter and building a mailing list.
STEP 6 - Content planning! We will brainstorm content ideas, decide on a few regular features and work together through a template that will map out your first two months' content.
STEP 7 - Scheduling! How often do you want to (or can you) share new content? How will we parcel out your one key piece of content every week? What are the best scheduling tools?
STEP 8a - Create your content; Over two weeks we will go through the art of creating engaging stories. We will show you how to style, take and edit really engaging images for your content plan, and then we'll write the stories that bring them to life.
STEP 8b - Parcelling out our content. OK so now we have created some beautiful content, let's parcel it up and schedule across platforms ready to roll.
STEP 9 - Rules of engagement - this is not a set and forget situation! Engagement is important so I'll show you here how to really work your content so it reaches and benefits as many people as possible.
STEP 10 - Monitor and evaluate - as 'they' say; if you can't measure it, you can't improve it. So here's where we figure out what's working and what's not quite hitting the mark? What stats do you need to understand and watch? How can we tweak your plan so it lands better?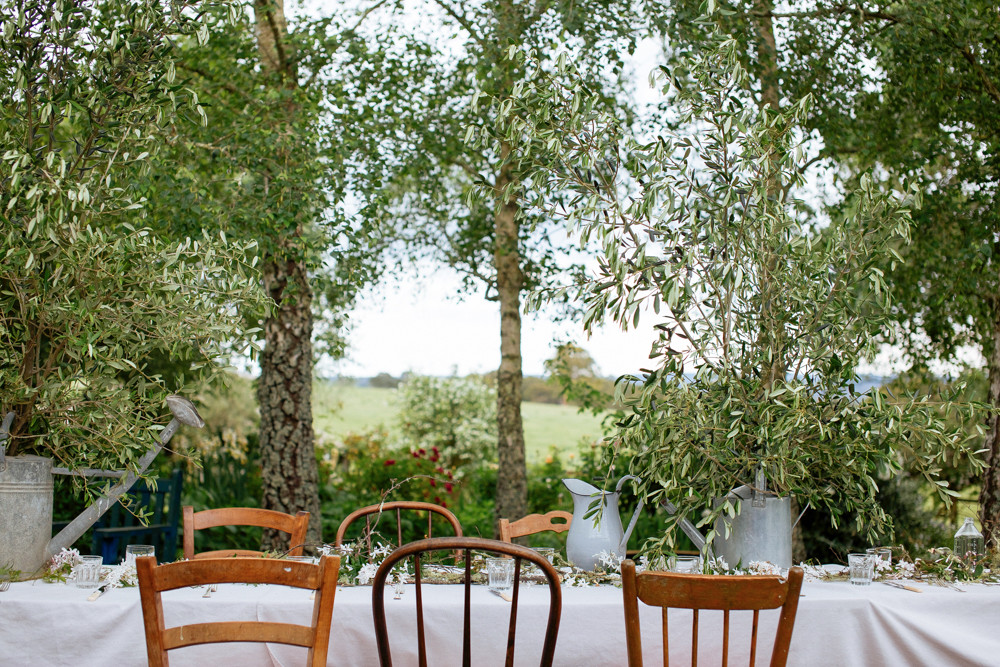 What will you get out of it?
A brand new, supportive community.
A clear idea of what you want to say on social media, why and to whom.
An understanding of how to write a simple recipe, how to shoot it on your phone or camera.
An understanding of the basics of food and lifestyle photography.
Lots of inspiration and new ideas for either getting started on social media or refining and improving what you are already doing.
Tips on building an audience and finding your own style.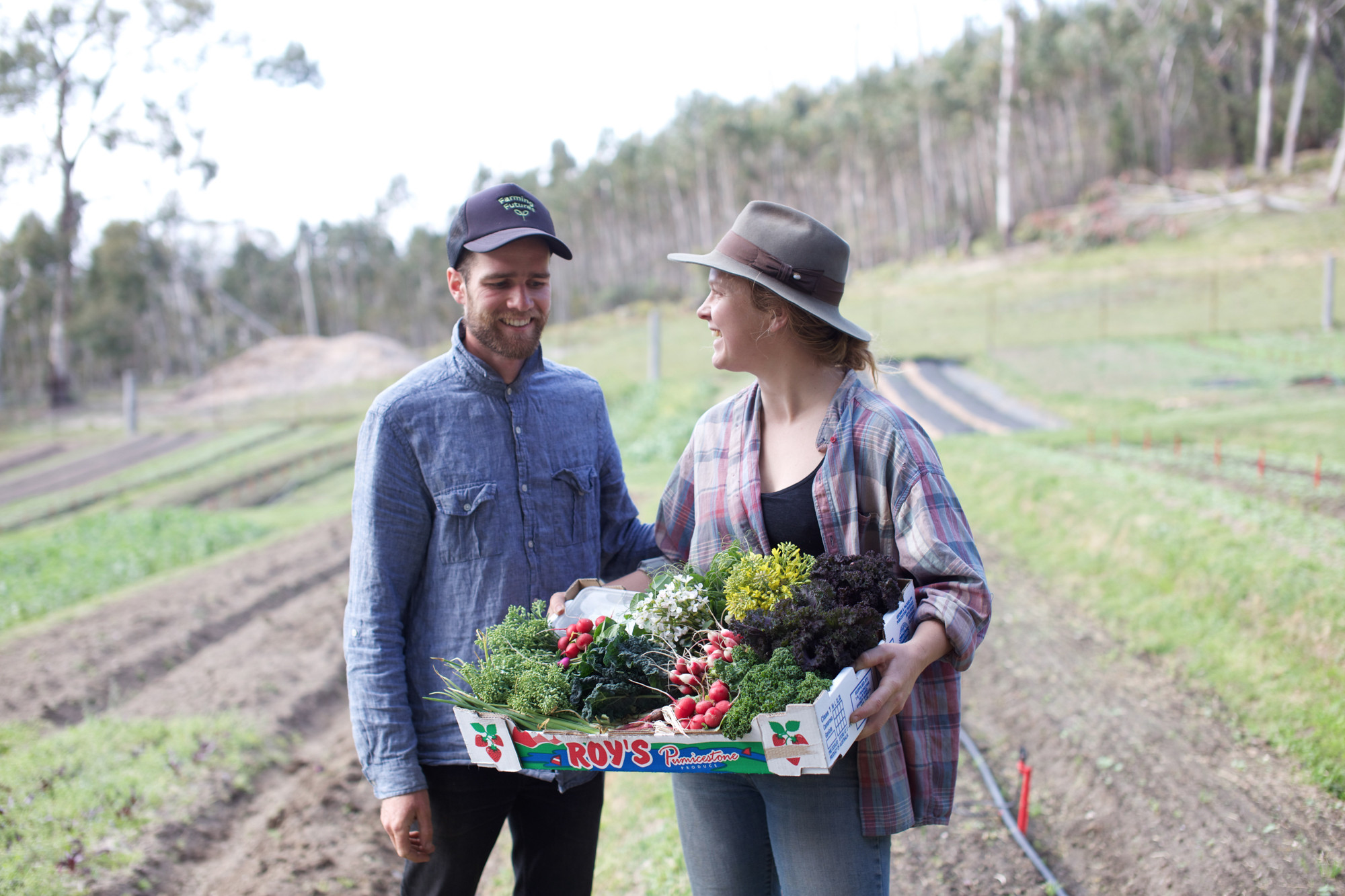 Before you switch off and decide you don't have time for a newsletter and blog, let along an instagram feed. Please just read on...because
Once you have your ducks in a row, implementing an effective content plan really will take less time than you think it will. I PROMISE!
You'll find that this plan (and implementing it!) will lead to opportunities and rewards you couldn't have imagined. You'll also find it to be creatively fulfilling and a great chance to build up your storytelling skills which are super valuable in themselves.
In this world of algorithms and increasingly 'pay to play' social media platforms, having a direct line of contact (aka a newsletter) to people who want to hear from you has never been more important.
And finally, and most importantly! This is powerful marketing activity that - if you put the time in, you can completely do yourself. This is building long term relationships with your customers that will lay a super strong foundation for your business's future. So my question is...Can you afford not to spend an hour or so a week to do this?
Your Instructor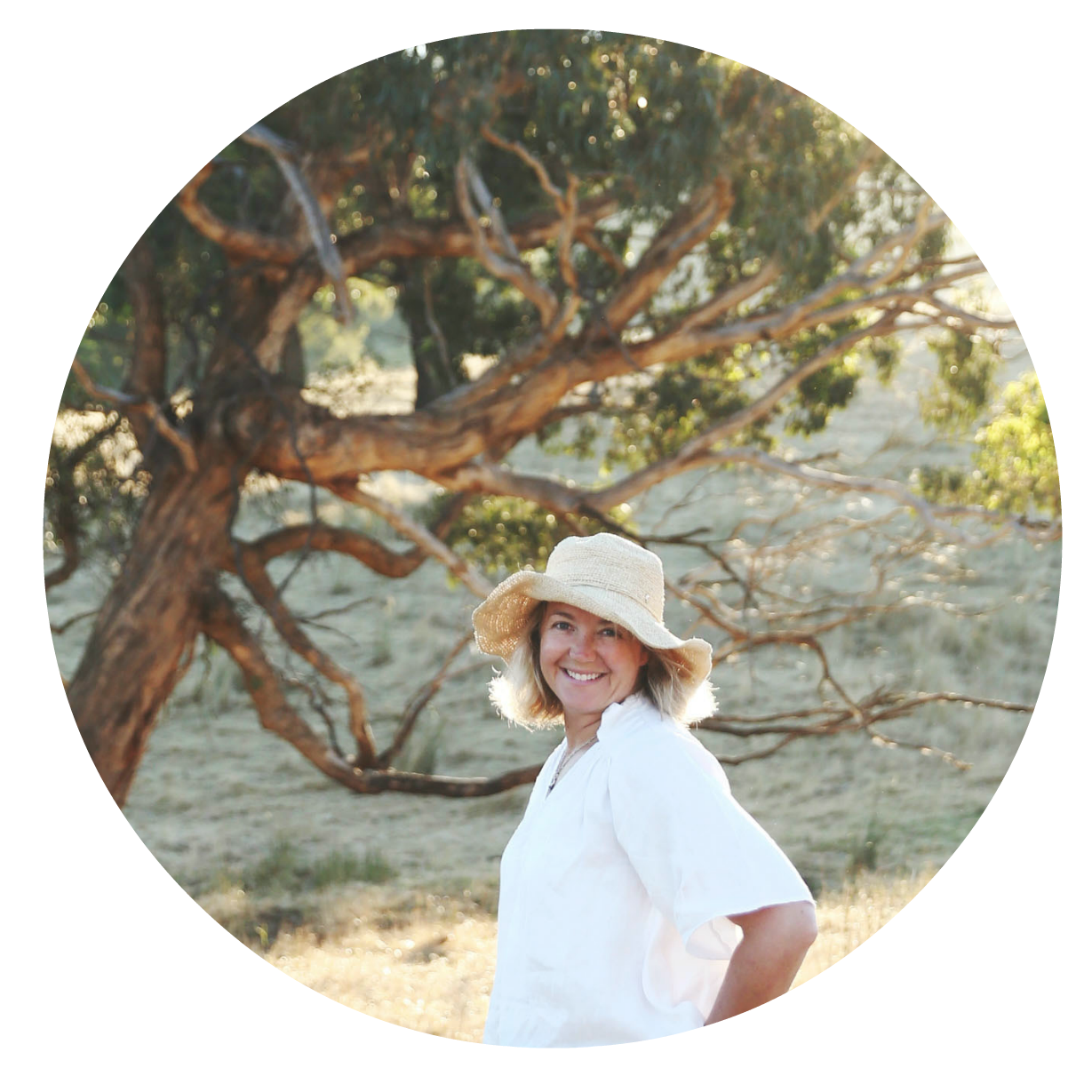 Hello! My name is Sophie and I am very very excited to be launching my brand new Content Camp course.
Here are a few things about me...
I live on a farm just out of Orange NSW with my husband Tim and our two children
I trained in print journalism (at the University of Canberra) and have over 20 years experience as a features writer.
I have contributed to a number of online and digital publications and have been blogging at www.local-lovely.com since 2013.
I spent three years working with Slow Food Editore in Northern Italy in my twenties and now teach social media and content marketing to producers and small businesses via My Open Kitchen (podcast, e-course and workshops).
In 2016 I was awarded Australian Rural Woman of the Year in recognition of my commitment to rural communities.
In April this year my second cookbook, A Basket by the Door was published by Murdoch Books.
I believe in being generous with the things we know and do.
I love telling stories and believe passionately in the power of content marketing to connect makers, growers and do-ers in a positive way with networks that will deliver both social and business support. I'm also a big believer of the concept of conviviality – inspiring people to come together over shared meals of seasonal, fresh food with a joy in the process and an understanding of where the produce comes from. Hence the name – My Open Kitchen.
Frequently Asked Questions
How many students per course?
Only 30 so we can provide lots of personal feedback and keep our closed Facebook group is nice and cosy.
How long do I have access to the course?
FOREVER!
What if I am unhappy with the course?
We would never want you to be unhappy! If you are unsatisfied with your purchase, contact us in the first 30 days and we will give you a full refund.
What's included in the course cost?
Eight downloadable course modules, each including individual lessons with video and exclusive podcast content. Access to a closed Facebook group (this is where we will do lots of networking, talking and learning). One hour group Q&A with me every week (through the FB group). Priority booking for all My Open Kitchen day workshops and gatherings.
Who is this course for?
This course if for you if... You want to grow a community around your product/service/brand. You want this community to see you as an expert in your field. Someone to know, like and trust? YOU want to consistently create and share good content but find that you never have enough time and even your best laid plans fall by the wayside because...life. You are prepared to put in the work to plan, create and share really great content. You are a business owner wanting to grow your audience and increase sales/conversions. You are a business owner and/or creatives who wants to be able to consistently and confidently share valuable content that will establish them as the go-to-person in their field.
Will the course run again?
Yes definitely! Please sign up to my email list and watch out for new course announcements.
Who ISN'T this course for?
This course isn't for you if; You aren't prepared to put the time and energy into creating, planing and engaging with a really good content plan!